Merry Christmas and Happy Hanukkah to all our hockey friends.
It is that time of the year when we are reminded of the wonderful memories of "Hockey Past"….
I grew up, in Dartmouth Nova Scotia, and we lived near a small lake that froze for most of the winter.
At this time of the year, we would affectionaly strap on the hockey skates and head to the open ice for 8-10 hours of straight "ice time" per day…..  Where w would use a pair of boots as goal posts, and if you missed the net (or even if you scored), it would involve a lot of skating to fetch the puck….
F
or those who have similar childhood memories , you will (no doubt) agree that even with 10-12 hours per day, we still complained of getting "too little ice-time"….
Christmas was that one time of the year when I could count  on getting a new hockey stick, a puck, and another piece of equipment.
I remember  when I was in grade 9, and I received a new pair of CCM Super Tacks, with tubular blades.
These were the same skates as I had seen most of Team Canada wear in a poster of the the 1972 World Summit Hockey Series, and I felt on top of the world, because I had the same ones. Looking back, it was really the first understanding that I had of he power of product endorsement deals (ha, ha).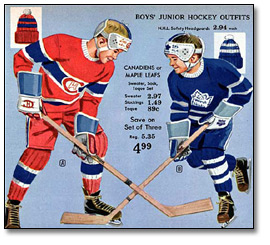 I certainly have many fond memories of Christmas time and the game of hockey (including new gear, tournaments, pond hockey, and lots of friends and family).
I can remember  the anticipation of receiving the Sears Wish Book, and the Eaton's Christmas Catalogue to see what the latest  hockey things were for that  year. Not much different than my own children over the past 20 years….
From my family, to yours, we wish you all the very best  of the holiday season.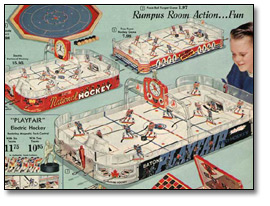 I look forward to the possibility of meeting up with you in the rink someday soon. In the meantime, if you ever thunk that  we can be of service to you, please do not hesitate to call or send an e-mail.
Merry Christmas and all the very best for 2014.
Sincerely,


David MacDonald, SPAD
Hockey Family Advisor